About Us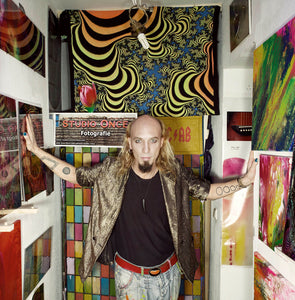 WHY COLORO MYSTIC ?
"coloro" comes from the latin "to paint with color" and msytic is a believe of the spiritual apprehension of truths that are beyond the intellect.
I have studied photography in Buenos Aires. In 2009 I have by chance arrived to Berlin and founded with a Friend, Studio Once (our Foto Studio) after many years working on that field, I ´ve decided that it´s was a time for a change.
So now days In doing so, intuitively I combine photography, drawings, paintings, fractals, symbols of mysticism, Sacred geometry, science and fairytale world .
Partly designed or drawn by me, partly inspired or taken over by old books. Creating a mystical & psychedelic aesthetic.
Intuition is something which transcends knowledge. We have, undoubtedly, certain finer fibers that enable us to perceive truths when logical deduction, or any other willful effort of the brain, is futile
* Transform yOuR Perception *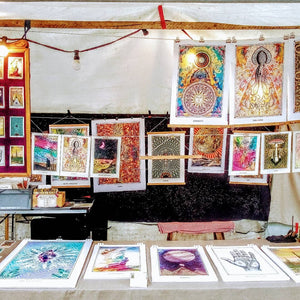 SHOPS IN BERLIN
You also can find my Mystical Prints on recycled paper in these beautiful shops:
Oranienstr. 14, 10999 Berlin-Kreuzberg
Testimonials
Hello Quique, I received the poster, I love it ! and thanks for the present, it's perfect !
I wish you a very inspiring new year 2021.

azurite
Absolutely lovely / great quality print.

Shifteh
Beautiful and nice quality. There was an issue with DHL, and Quique got back to me right away smoothing all out, insuring it arrived quickly. Thanks coloromystic!

vilify
Kaktul arrived safely and is really beautiful. I just wonder what's the meaning behind the word itself...what does the KAKTUL mean. Thanks and lost of love.

Michał Materowski
My little sister absolutely loves the print, and I really enjoyed the the post card because it said "orator ". I am a storyteller, writer, lyricist, and have pure intentions to help others with my words one day soon.
Your shipment meant alot.


Caleb